Chris Herren was a high school basketball legend from Fall River, Massachusetts, who scored over 2,000 career points while at Durfee High School and was named to the 1994 McDonald's All-American team.
Starting his collegiate career at Boston College, Chris transferred to Fresno State after several failed drug tests, playing for legendary basketball coach Jerry Tarkanian, known for giving second chances to players. He was named to the All-WAC first team in 1996 and 1997 before announcing that he would need miss part of the 97-98 season to seek treatment for an ongoing struggle with substance use disorder.
Chris realized his lifelong dream of playing in the NBA when he was drafted by the Denver Nuggets in 1999, and then was traded to his hometown team, the Boston Celtics, in 2000. After suffering a season-ending injury as a Celtic, Herren went on to play in five countries including Italy, Poland, Turkey, China, and Iran.
 OFF THE COURT
With the unwavering support of his family and friends, Chris has been sober since August 1, 2008, and he now shares his story with the goal of making a positive difference in the lives of others.
His recovery journey has been documented in the bestselling memoir, Basketball Junkie, the Emmy-nominated ESPN Films documentary, Unguarded, and in countless local, national and international stories by The New York Times, The Boston Globe and Sports Illustrated, among others. Through Herren Talks, Chris has spoken to over 1 million students and community members, sparking honest discussions about substance use disorder and wellness.
In 2011, Chris grew his vision of support for others when he founded the nonprofit Herren Project. Through the organization, Chris and his team empower schools and communities to make healthy choices, while also guiding families through recovery. In 2018, Chris also founded Herren Wellness, a residential health and wellness program that helps guests lead healthy, substance-free lives.
With recognition ranging from the Boston Celtics' Hero Among Us Award to the Faces and Voices of Recovery National Voice of Recovery Award, Chris's incredible impact on his community continues to grow.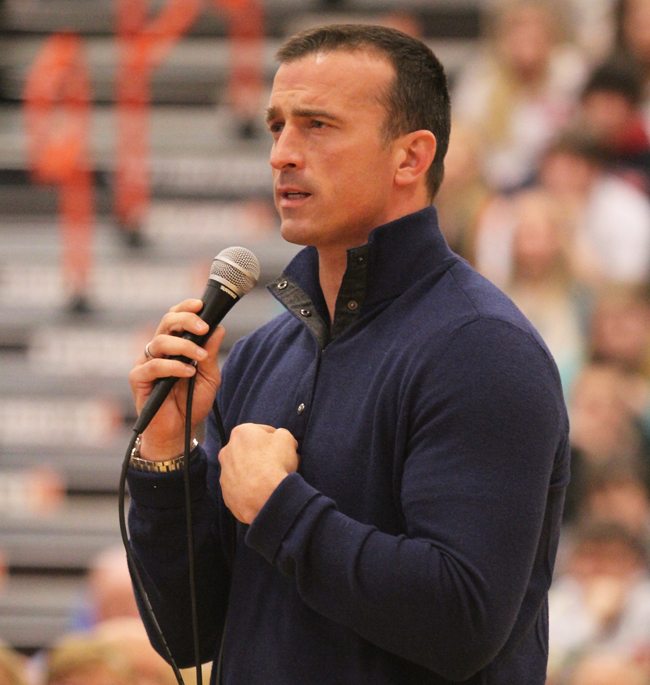 Chris Herren's journey on and off the court has been chronicled in two bestselling books. Bill Reynolds' 1994 book, Fall River Dreams, follows the Durfee High School basketball team and its star, Chris Herren, as the team begins its annual drive for a state championship. In his memoir, Basketball Junkie, Chris shares in his own words how he nearly lost everything and everyone he loved, and how he found a way back to a life in recovery.